Post-Doctoral Fellowship
The Postdoctoral Fellowship at UIC Counseling Center
The Post-Doctoral Fellowship at UIC is designed for individuals who are interested in working with a diverse population in a counseling center that highly values multiculturalism and social justice, combining clinical work, supervision and training, outreach, and a more intensive project to develop depth as well as breadth of professional skills
Title 1: Responsibilities
Direct clinical work of 21 hours per week, including 3 regularly scheduled intakes per week, 1 crisis hour per week, 14 hours of psychotherapy with individuals and/or couples, and 3 hours of group therapy co-leadership (two groups).
Provision of clinical supervision to two Advanced Psychotherapy Externs, supervising half their clinical caseload, one Extern per semester. Other supervision/training opportunities, such as for specialty outreach programs or group therapy, may also be available.
Co-leadership of a multicultural seminar, with a staff member, for either the interns or the externs.
Back-up, crisis/emergency cell phone coverage for one week (evenings and weekends), three times per year, through which consultation is provided to UIC Housing administrators and to the UIC InTouch Crisis and Support Hotline.
Development of a specialty project on an area such as therapy, outreach, consultation, training and supervision, research, or administration that enhances professional development and the programs at the Counseling Center.
Development/provision of 3 outreach programs over the course of the year, with additional involvement in the Counseling Center classroom presentations held in early fall and orientation activities held in summer. The Fellow is encouraged to become involved in the Counseling Center Liaison/Consultation program to academic and support units at UIC.
Provision of one presentation in the Professional Issues Seminar.
Participation in weekly clinical and training meetings.
Participation as a committee member of the post-doctoral fellowship search committee, as well as in application review in internship selection. Other administratively-focused activities, such as serving on the extern or intern selection committee, serving in a Liaison/Consultant role with Housing, or assisting with the InTouch Crisis and Support Hotline, are potential options.
Other duties as assigned by the Counseling Center.
Title 2: Supervision and Training
Two hours of weekly individual supervision with a clinical psychologist who has been licensed a minimum of three years, focusing on clinical and supervisory work.
One half hour of group supervision with each group co-facilitator.
Bi-weekly attendance at group therapy consultation meetings.
Potential opportunity to provide couples co-therapy with a psychologist during Fall semester.
One hour meeting with the Assistant Director of Training focusing on support and oversight for the post-doctoral year, bi-weekly during Fall and monthly the remainder of the year.
Attendance at multicultural staff meetings and other professional development meetings as scheduled throughout the year.
Attendance at Professional Issues Seminar and participation on Counseling Center committees.
Additional supervision will be provided as needed for seminar co-leadership, specialty projects, etc.
Title 3: Compensation and Benefits
$40,000 annualized salary
Potential additional monies for professional development through approved conferences/activities
Health, dental, and vision insurance for the postdoctoral fellow and their dependents (including domestic partners)
Additional benefits, such as life insurance, accidental death and dismemberment, retirement, long-term care, and flexible spending accounts (more information is available at https://www.hr.uillinois.edu/benefits/)
Thirteen days of sick leave, 3 days of professional leave, University holidays, and 24 days of earned vacation
Three hours per week of on-site licensure study time is allotted from May-August, and the Center provides up-to-date AATBS licensure study volumes for your use.
Title 4: Minimum Qualifications
Completion of a doctoral degree in Clinical or Counseling Psychology prior to the start of the post-doctoral position required;all degree requirements, including your dissertation, must be completed prior to the fellowship start date
APA-accredited doctoral program and APA-accredited doctoral internship required
Previous experience providing direct (I.e., non-simulated) supervision required
Professional experience and competence working with multicultural diversity required
Title 5: Preferred Qualifications
Previous counseling center experience preferred.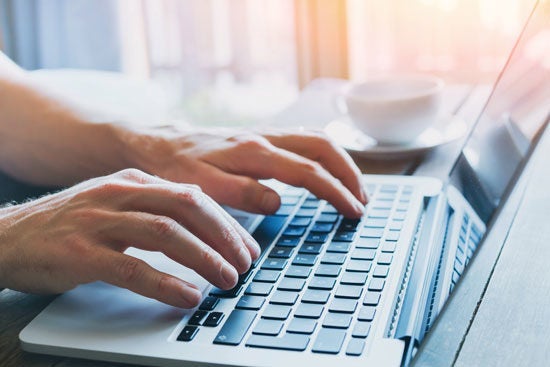 How to Apply
Navigate to https://jobs.uic.edu/job-board; job ID # is 104143.
Upload a cover letter and a current resume

Cover letter should include your interest in our program, its relationship to your professional goals, your theoretical approach, your experience providing supervision, interests you may pursue for specialty project, and expected dates of completion of your internship, dissertation, and doctoral degree.

Provide names and email addresses for three references (one must be a clinical internship supervisor)
Apply Now
Important Dates
Application Deadline

Tuesday, January 15th, 2019 for fullest consideration

Application portal to be closed on Monday, January 21st, 2019

Preferred Start and End Dates

August 12th, 2019- August 11th, 2020
Text blocks
Postdoctoral Fellowship
Direct questions regarding the postdoctoral fellowship to:
Jeanette Simon, PsyD.
Interim Associate Director of Training
Counseling Center (MC 333)
University of Illinois at Chicago
1200 W. Harrison Street, SSB #2010
Chicago, IL 60607-3320
Phone Number: (312) 996-3490, TTY available through the Office of Disability
Email Address: jzsimon@uic.edu
Application Process
Direct questions regarding the application process to:
Cheri Canfield
Executive Director of HR Operations
Human Resources for Student Affairs
Email Address: cheric@uic.edu
Counseling Center Web Address
http://uic.edu/depts/counseling/
text block
The University of Illinois at Chicago is an Equal Opportunity, Affirmative Action employer. Minorities, women, veterans and individuals with disabilities are encouraged to apply.