Application Procedures
Doctoral students in clinical or counseling psychology in at least their second year of study who have already completed a doctoral therapy practicum are eligible to apply. Externs are generally on site Tuesdays, Wednesdays and Fridays, from 9:00am – 5:00pm.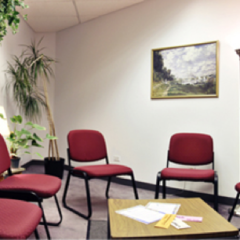 Application Requirements: The following MUST be submitted electronically in one email for fullest consideration:

A detailed letter of interest, outlining theoretical orientation, clinical experience, training objectives, career goals, and other relevant personal and professional qualifications
A current curriculum vitae
Three letters of reference, including one from your therapy practicum clinical supervisor (if your supervisor prefers to send their letter directly to the site, they may do so by EMAIL only to UIC_CC_training@uic.edu.
Graduate transcript from your doctoral program (unofficial transcripts are accepted)
UIC Counseling Center follows ACEPT guideline dates. Applications can be submitted starting January 27th, 2023 at 9am and will be accepted no later than 5pm January 30th, 2023. Please send all requested application materials in one email to the following address: uic_cc_training@uic.edu.
Assistant Director of Training
1200 W. Harrison Street,
2010 SSB,
(MC 333),
Chicago,
Illinois
60607-3320
Application due date:

Applications must be submitted electronically, in FULL NO LATER THAN January 30th, 2023 5pm. Applications received after this date may not be reviewed.

Interviews and decisions:

Interviews and decisions correspond to the timelines recommended by the Association of Chicagoland Externship & Practicum Training (ACEPT). Interviews anticipated the week of March 13th, 2023.

Start and end dates:

August 8, 2023 to May 10, 2024
Externs are welcome to apply for Internship and/or Postdoctoral Fellowship positions at UIC Counseling Center in the future. However, in order to minimize the impact of potential dual roles, current or previous UIC Counseling Center therapy clients are not eligible to apply for the Externship training program.