Training Staff
Our training staff represents a range of theoretical orientations, supervisory styles, and areas of interest. We are also proud to have a staff that is diverse in terms of ability status, age, educational backgrounds, gender, languages spoken, nationality and immigration status, race, religion, and sexual orientation.
When approaching my work as both a psychologist and a supervisor, I keep the three tenets of connection, collaboration, and community as the framework from which I operate. My clinical approach is integrative with a foundation in humanistic, multicultural, cognitive-behavioral, and systemic theories. I believe that it is essential to establish a safe space where clients and supervisees alike feel supported as they navigate through their own growth and challenges. As a supervisor, I aspire to explore and cultivate what is unique about every clinician-in-training and to help build a distinct voice as a psychologist. Through collaboration and community, I aim to move towards maximum clinical effectiveness by providing developmentally appropriate challenges while considering interpersonal, cultural, and systemic dynamics. I openly welcome the mutual learning opportunities presented by the continued development of a clinician-in-training and consider it a privilege to be a part of this evolution.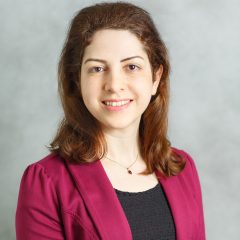 In my clinical work I draw from interpersonal, experiential, and multicultural approaches. I use CBT to help clients develop skills, and better understand their thoughts and feelings. I view relationship as a powerful tool for change. Using the therapeutic relationship, I try to create a safe and supportive environment for clients, and tailor my approach to their needs. My approach to supervision is very collaborative, developmental, and relational. In supervision, I value the supervisory relationship, and invest in developing and exploring this relationship from the beginning. I also value the diverse cultural identities and experiences that supervisor and supervisee bring to the supervisory relationship and try to attend to how the intersectionality of identities impact supervision and clinical work. As a supervisor, I try to see where my supervisees are and help them achieve their potentials. Collaboration is the core in my supervision, and I try to collaboratively create experiences within the supervision session so that my supervisee can reflect and grow through the experience. Finally, I try to create a balance between providing support and challenge in supervision, and value my supervisee's feedback in this process.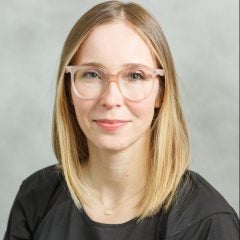 As a clinician, I am committed to understanding the unique cultural, relational and contextual factors that constrain, empower, and challenge a person's attempts to engage in life meaningfully. I approach my work with a deep respect for a person's capacity to change, and prioritize the development of a collaborative, honest therapeutic relationship based in mutual respect and committed action. I draw upon perspectives rooted in relational, existential and feminist theories, while incorporating mindfulness-based interventions into my work, with a particular focus on self-compassion. I aspire to infuse my supervisory encounters with similar values, by emphasizing the establishment of a supervisory relationship that is collaborative, safe and transparent, while considering the unique developmental factors particular to the clinician in training. I enter supervisory encounters curious about not only the clinician in training but also the person in the room, and strive to create a space where a trainee can celebrate successes, confront challenges and move towards professional integration of cultural, personal and professional identities.

Assistant Director for Training

|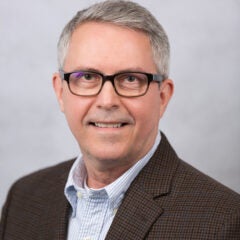 My approach to therapy is integrative with a primary foundation in cognitive behavioral theory along with systemic, multicultural, and relational perspectives. I approach supervision from a developmental perspective, acknowledging the supervisee's strengths and current skills and working collaboratively to identify the supervisee's goals and interests for training and professional development. In keeping with my approach to therapy, I consider supervision to be a collaborative, respectful process, and strive to provide an atmosphere for supervision that is safe and supportive. My goal during supervision is to provide a balance of supporting and appropriately challenging the supervisee in a way that will promote the development of individual strengths while addressing areas for growth in clinical skills.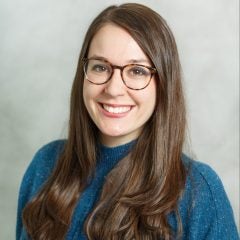 My approach to therapy is largely informed by psychodynamic theory, but I also integrate conceptualizations and techniques from ACT and DBT. I also have a research background in studying positive psychology and find myself at times integrating concepts from areas of forgiveness, cultural humility, flow, positive emotions, strengths-based approaches, etc. I believe the therapeutic relationship and expression of core affect within that relationship are the major agents of change in therapy, and similarly, I find an open and supportive supervisory relationship to be the foundation of significant growth and development for trainees. I supervise trainees using both attachment and developmentally-based approaches, and I focus on creating a safe space where trainees don't have to be perfect in order to learn. I like to focus on interpersonal and cultural dynamics both in therapy and in supervision, where parallel processes, transference, and countertransference can be examined to produce insight and change. I also especially enjoy providing training in group therapy.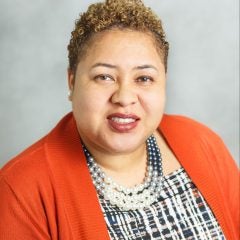 My approach to therapy is integrative with a foundation in cognitive behavioral therapy and techniques from ACT and DBT. However, in my work the needs of the client guide my treatment. I am flexible and able to identify when there is a need to utilize more psychodynamic approaches to assist clients in identifying unconscious defenses and unhealthy relational patterns. I strive to develop a collaborative relationship with my clients so they feel comfortable in discovering, disclosing, and working through troubling issues. I am respectful of each client's individual experience and am extremely sensitive to multicultural and systemic factors that may impede achievement of academic, career, and personal goals. In terms of supervision, I strive to create a supportive atmosphere where trainees are able to explore and identify their strengths and growth areas. I assist trainees in developing and refining their skillset through the use of developmentally appropriate challenges. I encourage trainees to utilize a broad lens with the consideration multicultural and systemic factors when conceptualizing and treating clients.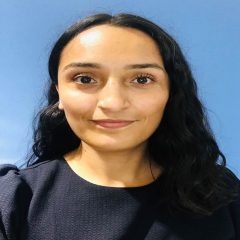 Because everyone is complex, my primary goal in clinical work is to understand the worldview of the person in front of me. I use an intersectional framework to consider how clients might experience life on campus. I also use Relational-Cultural Therapy to help them identify how past experiences may lead them to push others away rather than connecting with them when they're not feeling well. The goal of this approach is to develop new ideas about relationships from therapy that may help create healthier and longer-lasting relationships. I view building connections to sources that validate a person's humanity as a powerful way of creating their own healing and developing their best self.

As a supervisor, I utilize the supervisory relationship to support the goals of supervisees in a collaborative and developmentally appropriate manner. I aim to create a supervisory relationship that is warm and genuine and creates opportunities for a supervisee's growth as a professional. I strive to understand the lenses (i.e., cultural identity, racial identity) through which my supervisee views and makes sense of this complex world, so that we can use this complexity to think about our similarities, our differences, and their impact on shaping our relationships with clients. My hope is to support the development of the next generation of racially conscious and culturally responsive mental health professionals.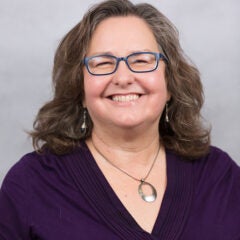 My approach to therapy is integrative with a primary foundation in psychodynamic/interpersonal theory and systemic, feminist, and multicultural perspectives. As a supervisor (in many ways similar to my approach as a therapist), I believe an essential part of my role is to create an environment where trainees feel understood and supported. I approach supervision from a developmental perspective, looking at where at a supervisee is at and mutually identifying training and professional development interests, needs and goals. I strive to seek a balance of supporting and appropriately challenging and value having an open and collaborative relationship.

Associate Director for Training

|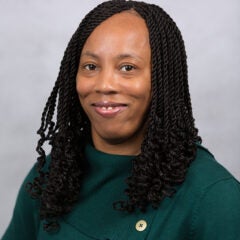 I approach therapy from an integrative perceptive, which entails components of Cognitive Behavioral, Adlerian, Humanistic, and Interpersonal Process. I firmly believe in the utilization of a collaborative approach in my work with clients to help them explore and address underlying factors that may cause distress. Adlerian theory stresses the significance of social interest and community as part of its core tenets. I approach supervision using the integrative developmental model and a collaborative approach. My work with supervisees entails developing and/or exploring supervision goals, exploring diversity, addressing ethical considerations and creating an environment to help them reflect on growth and improvement as part of their journey in becoming clinicians.