Dec
1
2023
What's Going On? Managing End of Semester Stress Using Mindfulness
What's Going On? A Space for Mental Health and Wellness Series
December 1, 2023
10:00 AM - 11:00 AM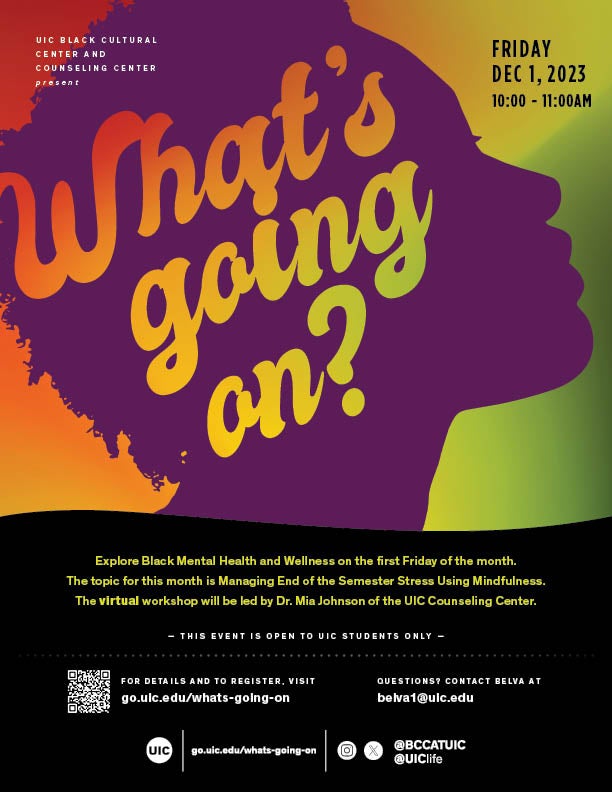 What's Going On? is an event that will be held the first Friday of each month with presentations and discussions on rotating mental health topics. Students will have the opportunity to share their experiences on a range of topics focusing on Black Mental Health and Wellness. This space is open to UIC Students only.
Black Student Mental Health Matters! This month we will hold a virtual Mindfulness Workshop, led by Dr. Mia Johnson, of the UIC Counseling Center.
What's Going On? is a student-only space to center the student experience. If you have any questions, please see contact info for Dr. Belva Miles below. For accommodations, please contact the Black Cultural Center at blacc@uic.edu.
Date updated
Nov 17, 2023