May
31
2023
Self-Compassion Workshop
4-Week Workshop
May 31 - June 21, 2023
3:00 PM - 4:30 PM
Location
Virtual via Zoom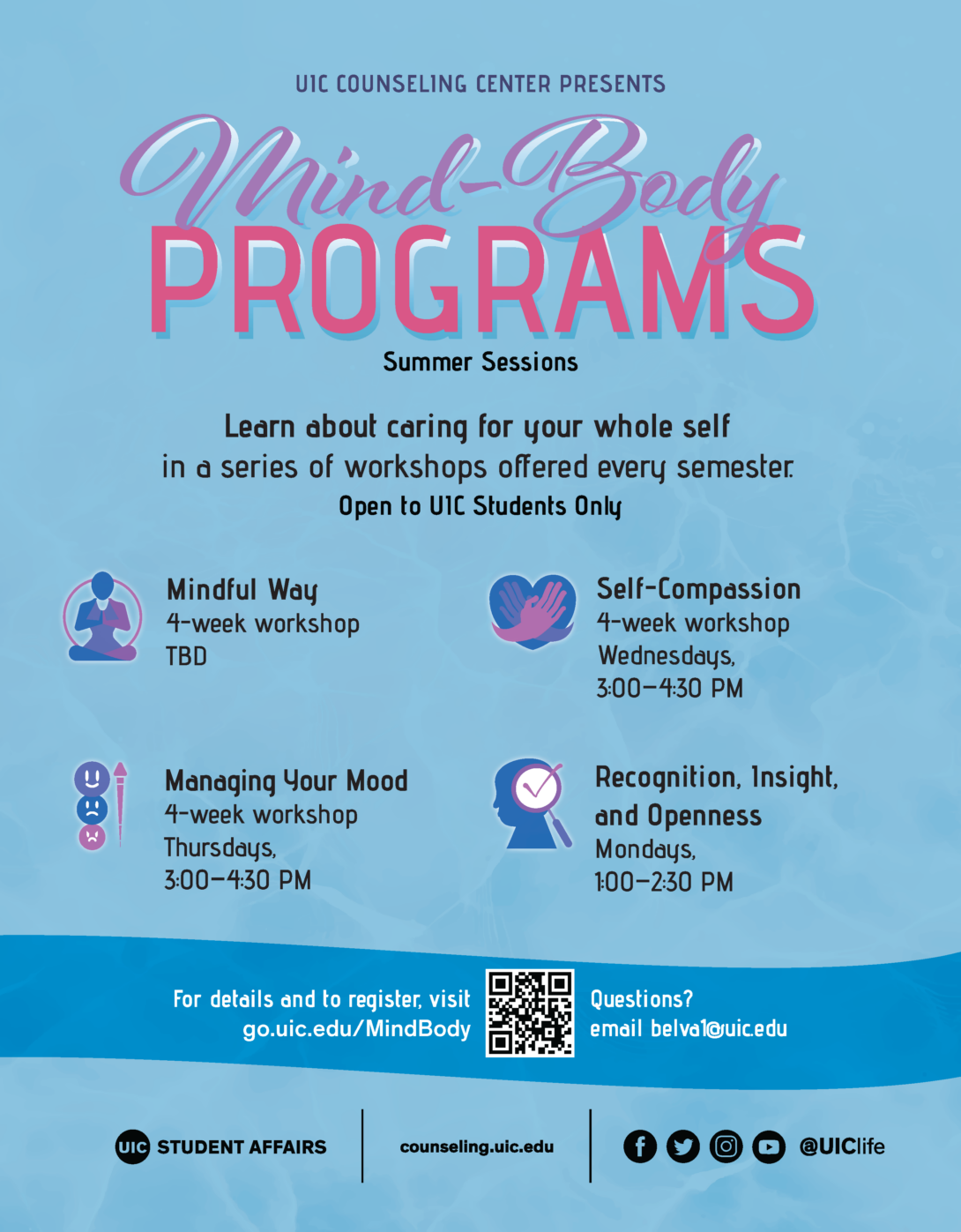 Self-Compassion is a 4-week workshop designed to help you be less self-critical and more compassionate to yourself. The workshop will include interactive activities, journaling, guided meditations, and discussion among members.
Students who could especially benefit from this workshop:
-those who are self-critical
-those with high shame
-those that tend to ruminate about concerns and perceived mistakes"
-s that feel they are alone in their struggles
This workshop series will:
- teach you practical ways to be more kind and care for yourself;
- teach skills to tolerate distress and get through your struggles;
- help you feel less alone in your struggles and inevitable mistakes, and more connected to others
Requirements for the workshop:
- Commit to attend all 4 weeks of the workshop
- Arrive on time and stay for the full 90 minutes
- Enable video during the meetings so that we can better see/interact with each other online
- Commit to practicing the skills outside of the workshop
Space: Limit of 12 people per workshop, so register ASAP!
Please note:
We offer several Self-Compassion workshops throughout the year;  if the above registration is full, just add yourself to the waitlist and we will contact you when the next workshop is scheduled. Also feel free to check out our
Self-Compassion videos!