Oct
29
2021
Kickback Fridays: Halloween Party
United Peer Support Network Kickback Fridays
October 29, 2021
5:00 PM - 7:00 PM
Location
Remote location to be disclosed upon registration
Address
Chicago, IL 60607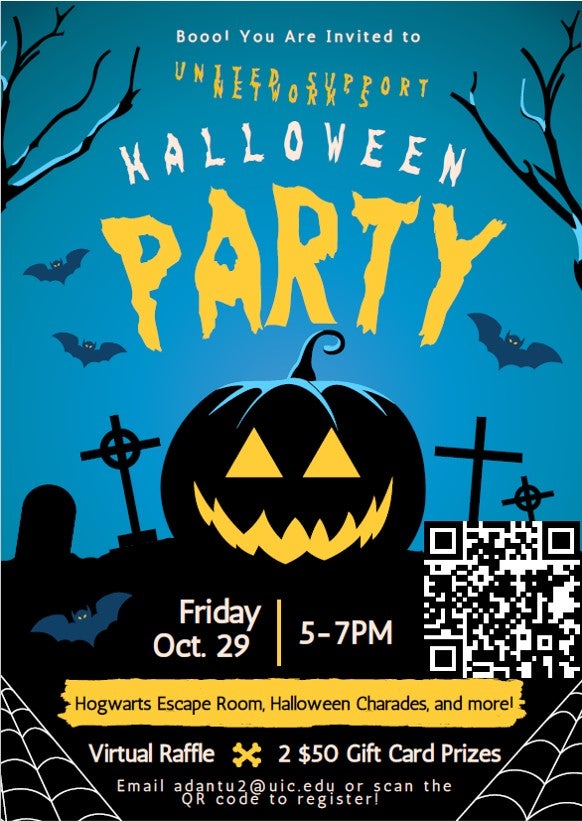 Join us for another fun USN kickback event! On Friday, October 29th, we invite you and your friends to Hogwarts Escape Room! You will have a chance to win a $50 gift card while you play games like Halloween Charades, and you can learn what USN is all about. Our event is completely free & an open, inclusive space for any UIC students. You did not have to be a member of the United Support Network to attend.
Register by emailing Alivya Dantuluri or by scanning the QR code from the flyer on this page.
United Support Network is a community of students coming together to support each other's well-being through peer support groups and social events! Click here to learn more about USN.
Date updated
Oct 14, 2021